"If you think adventure is dangerous, try routine."
We arrived in Cambodia late last night and fell into the right time zone with no issues this morning. Yay. I had been worried about that.
It's hot.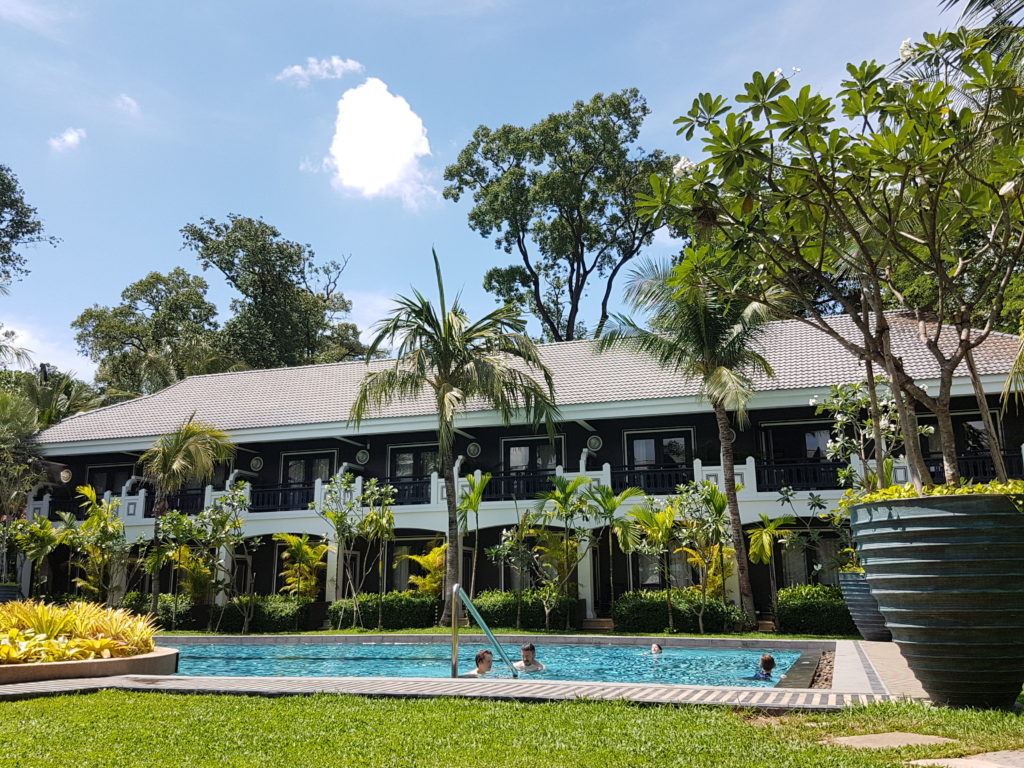 The food has been amazing: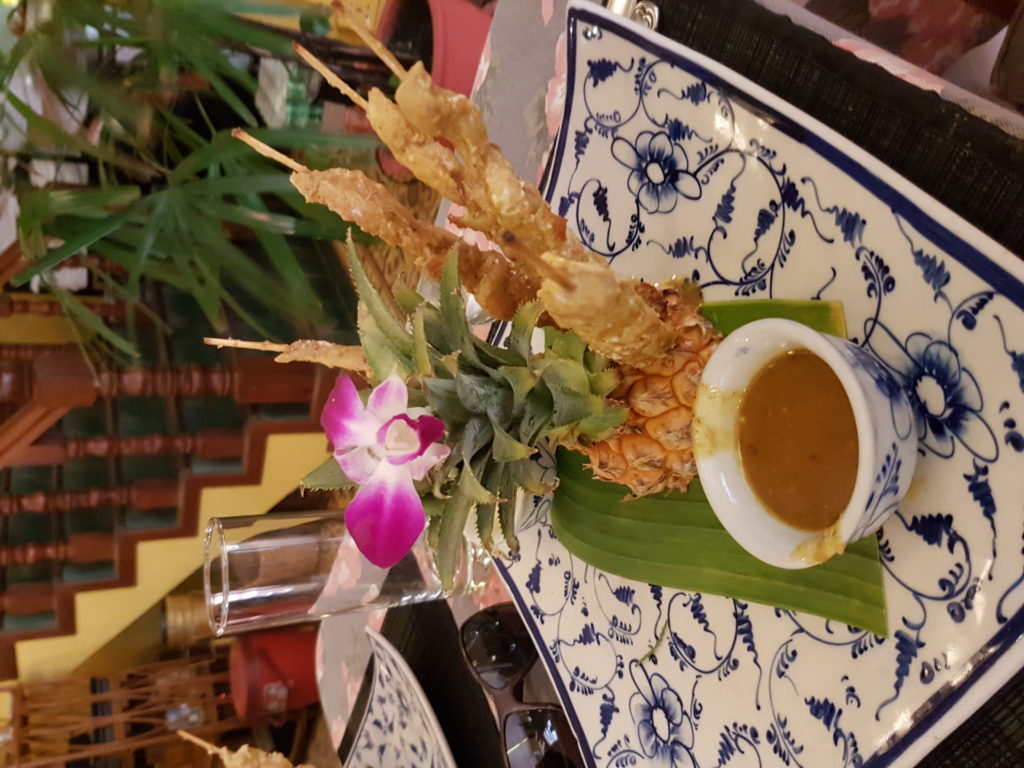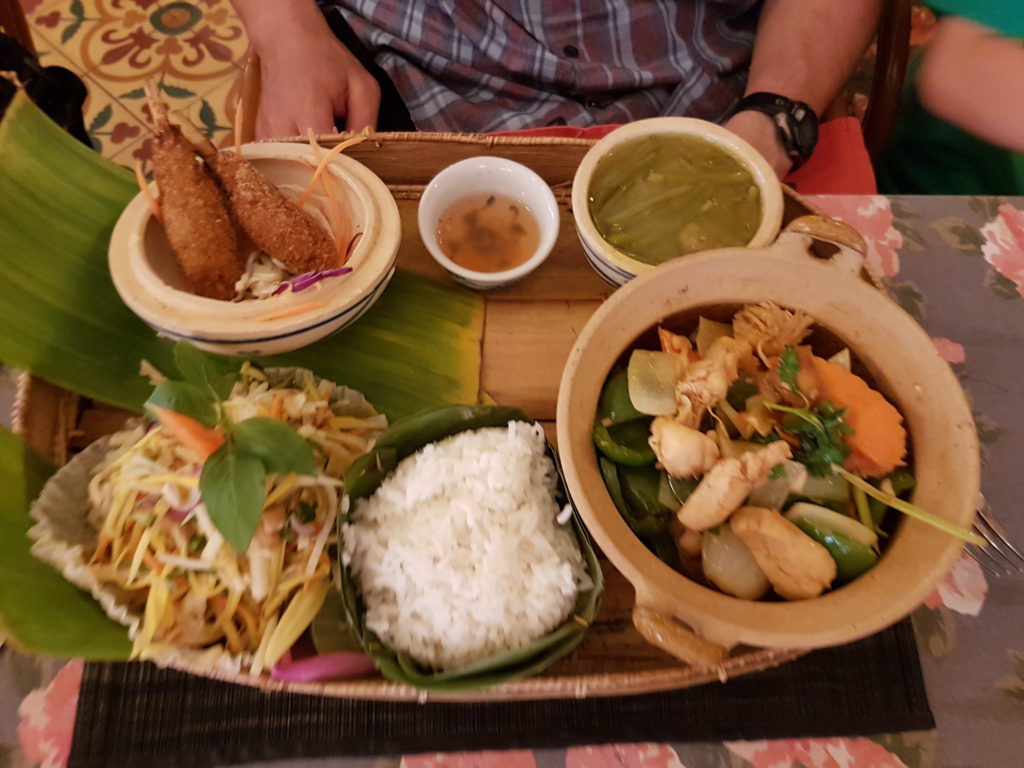 We have had our first tuktuk rides!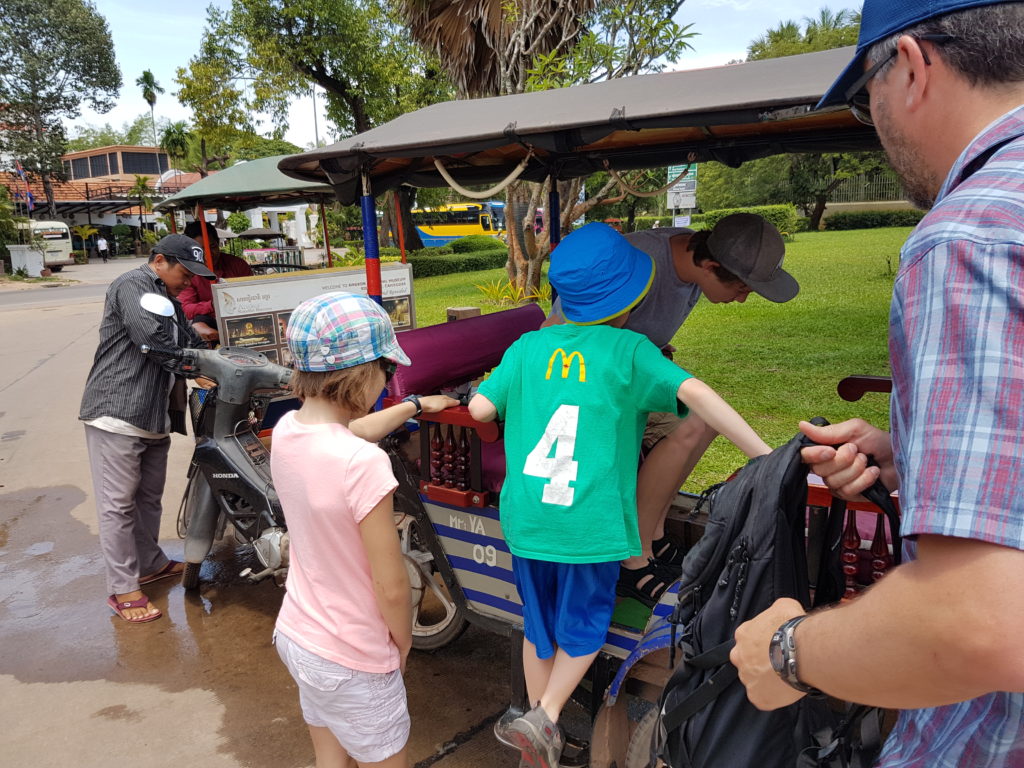 We went to a market, to the Angkor museum and have been in the hotel pool a fair bit because…. It's hot.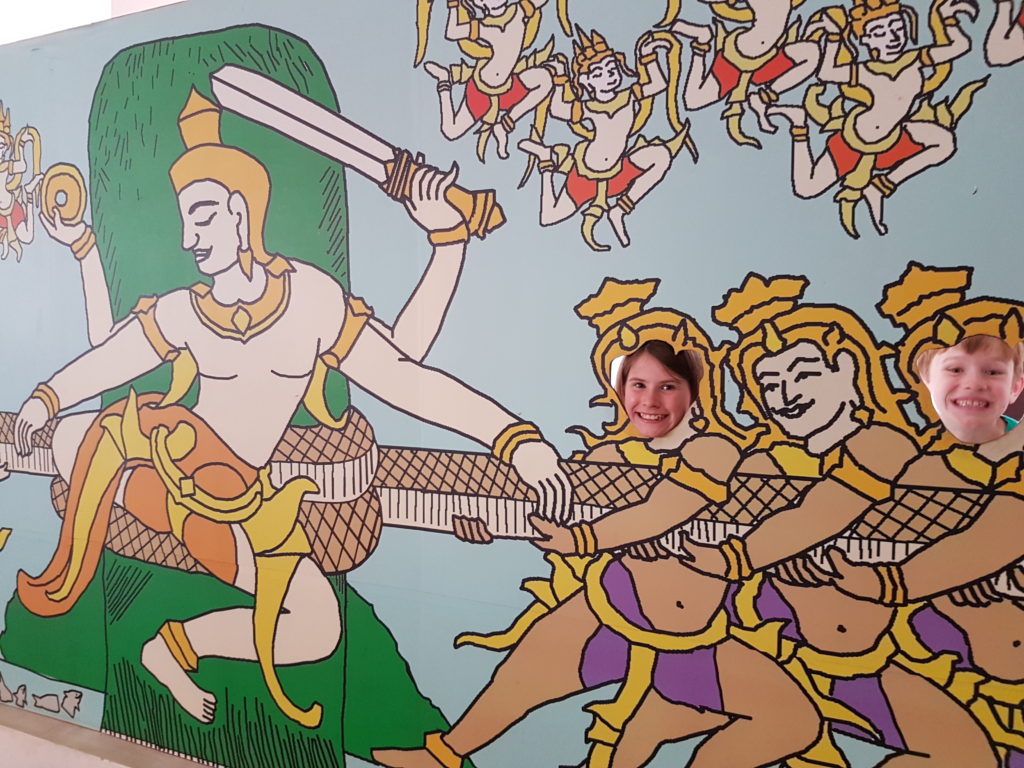 Random questions:
Is today really day 6 of our trip since we traveled over 2 dates yesterday?
If yesterday was really 2 days, does that mean it's ok that I ate about 4000 calories?
Day 5 evening update:
Jetlag finally caught up with this little guy at dinner time…