We went to 2 markets today.
Before we got to the first market, we got on a boat to drive there. At the market, there was a lot of people selling little statues of Buddha. There was also a lot of paintings with elephants in them. At the 2nd market, it was on a train track, because the train only comes every 2 hours. And when it comes, they take all of their stuff out of the way so the train can get through.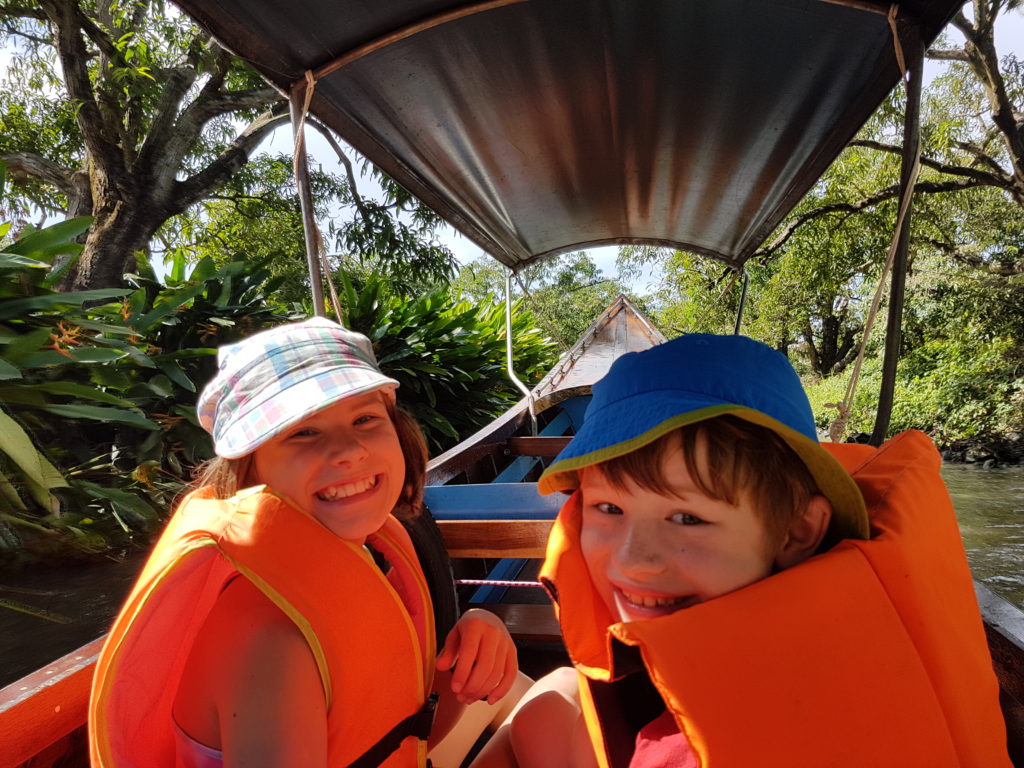 For lunch we had chicken, rice and noodles, and french fries!
And that's what I found at the markets today.