"The world is a book and those who do not travel see only one page" St. Augustine
The kids ate breakfast on a swing over a fish pond.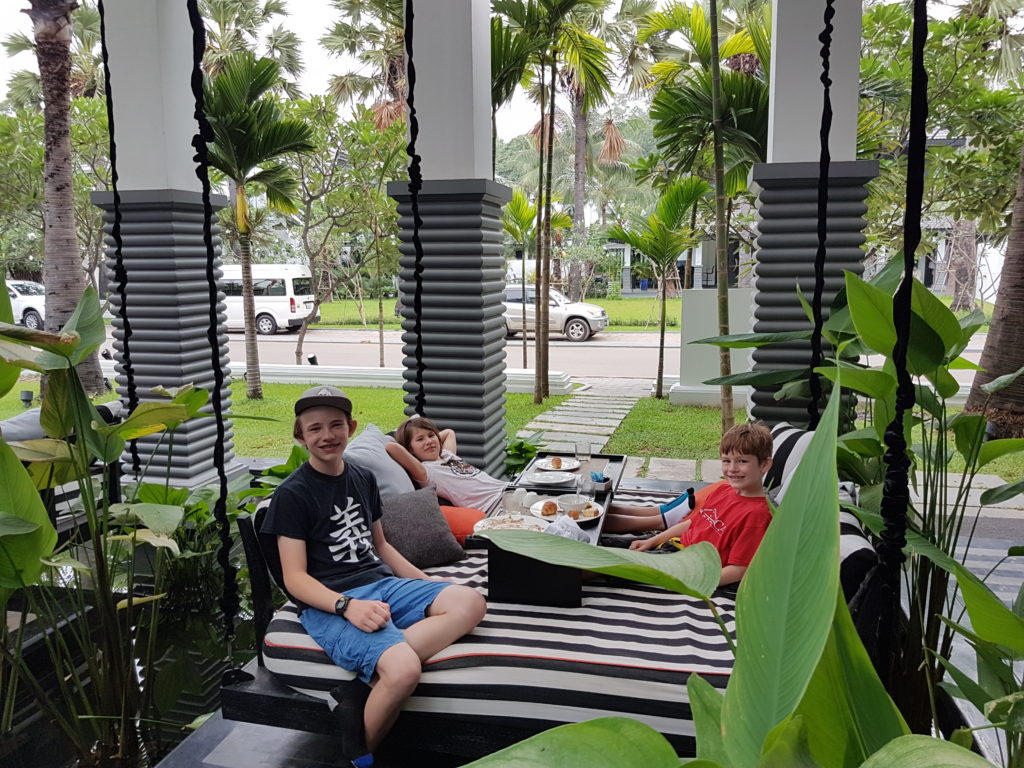 Then we hired a tuktuk driver named Tea to take us to Angkor Wat and Ta Prohm.
On the road we saw monkeys, entire families of four on one motorcycle (with no helmets, and sometimes with babies just in baby bjorns), many tuktuks mixed in with some vans, and bicycles.
The rules of the road are a bit different than back home. It seems as though the only consistent rule is "try not to crash into anything" and somehow it all works though when I stop to think about it, I panic just a little, so I'm finding it's best not to think about it.
Angkor Wat: 
To the right of Blake is the man-made moat at Angkor Wat – 1.5 km in each direction, square shaped, and roughly 2.5-3 m deep,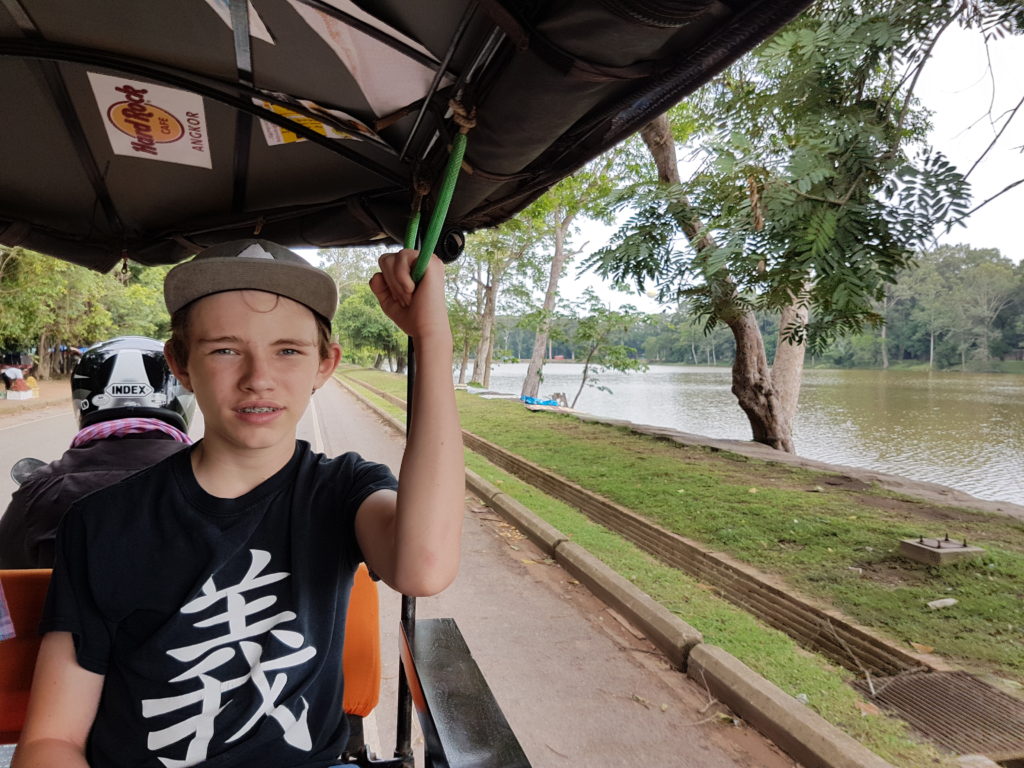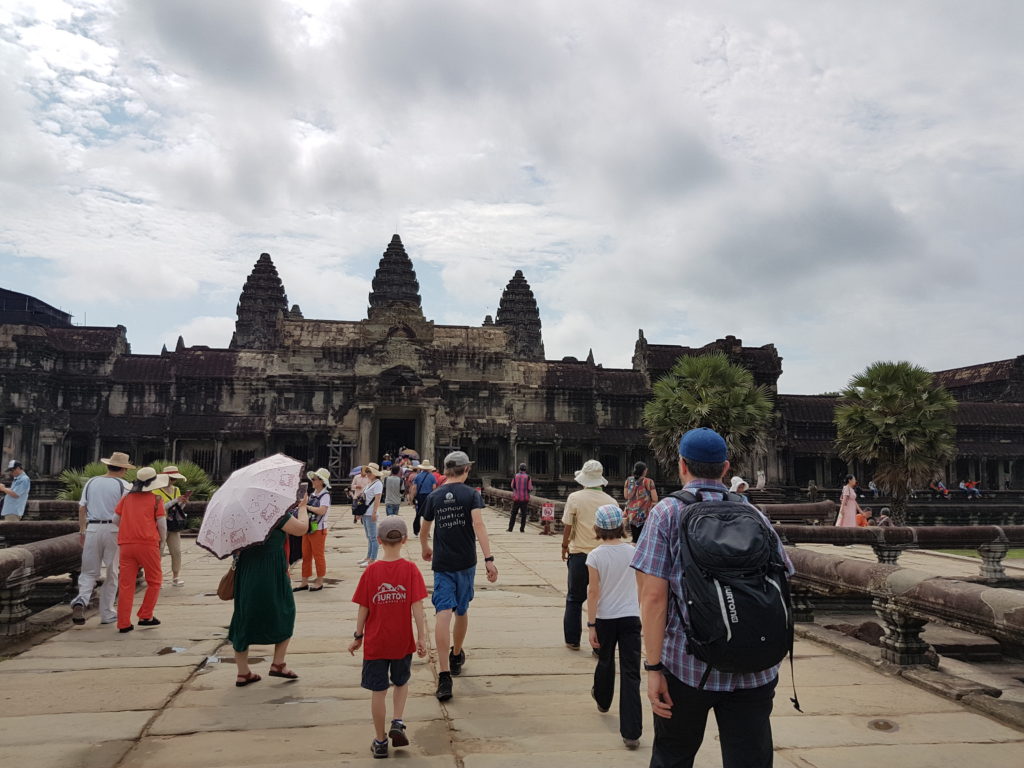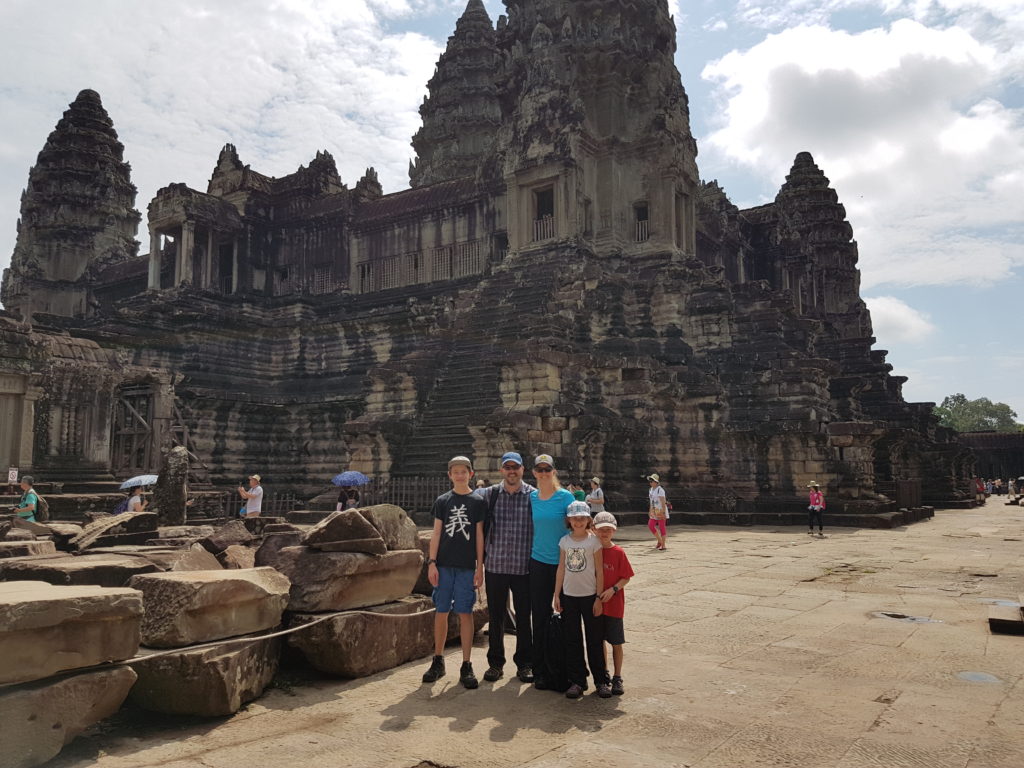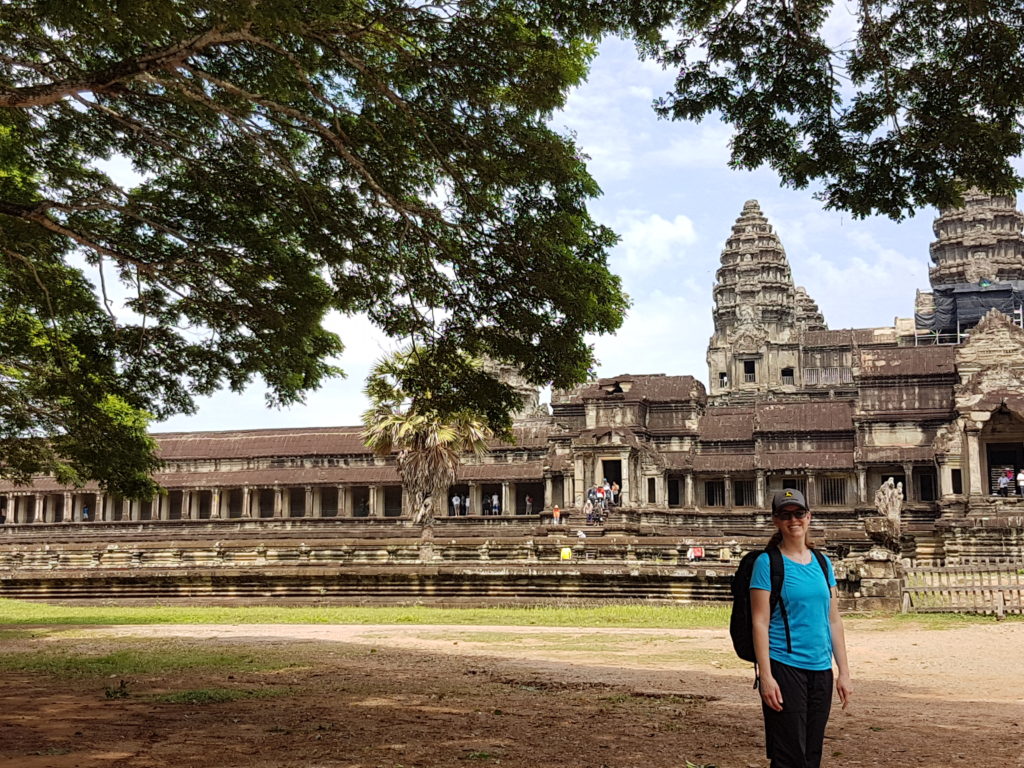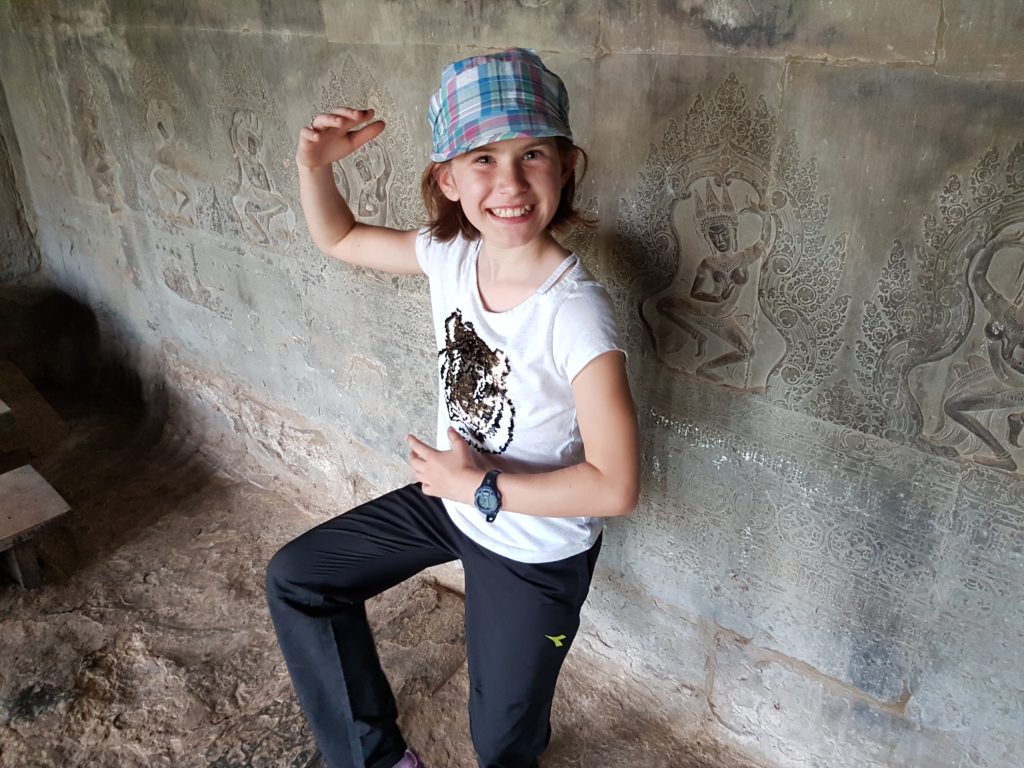 Ta Prohm: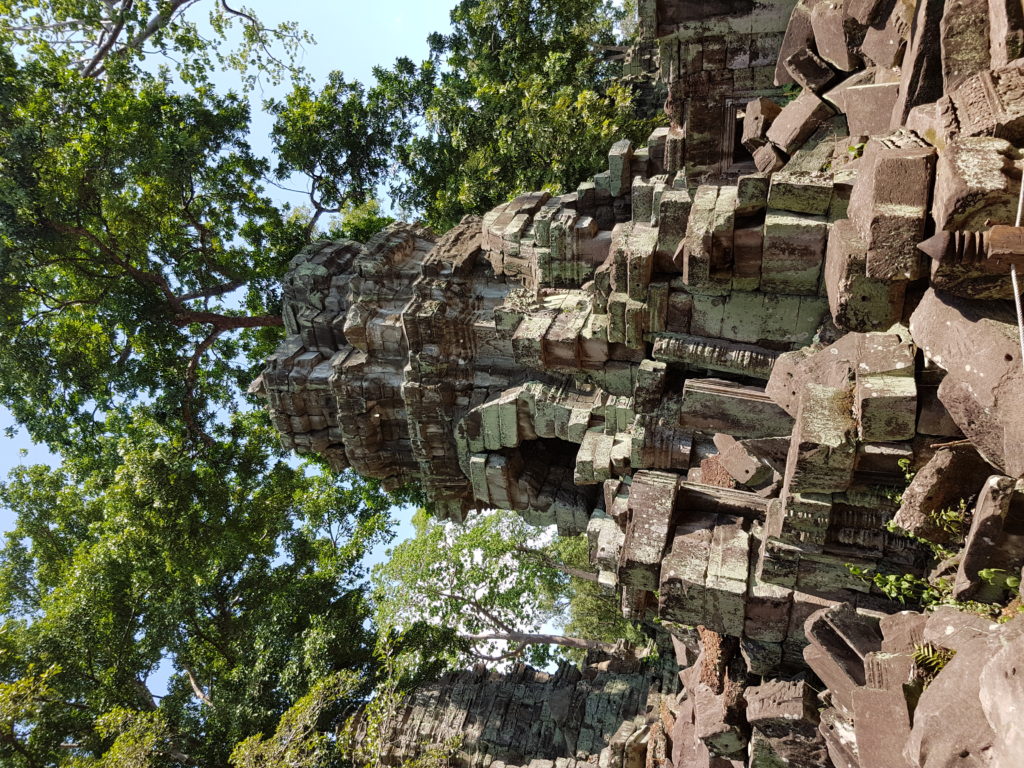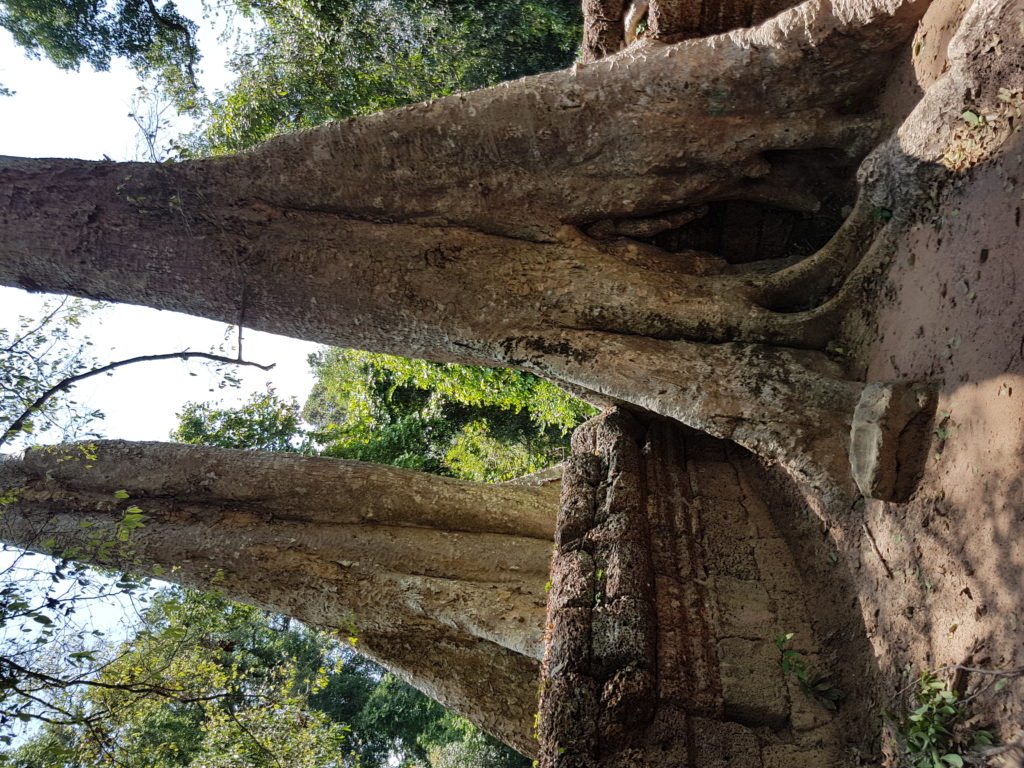 At Ta Prohm a bunch of either cows or water buffaloes just wandered on right by us. Not something we see every day back home.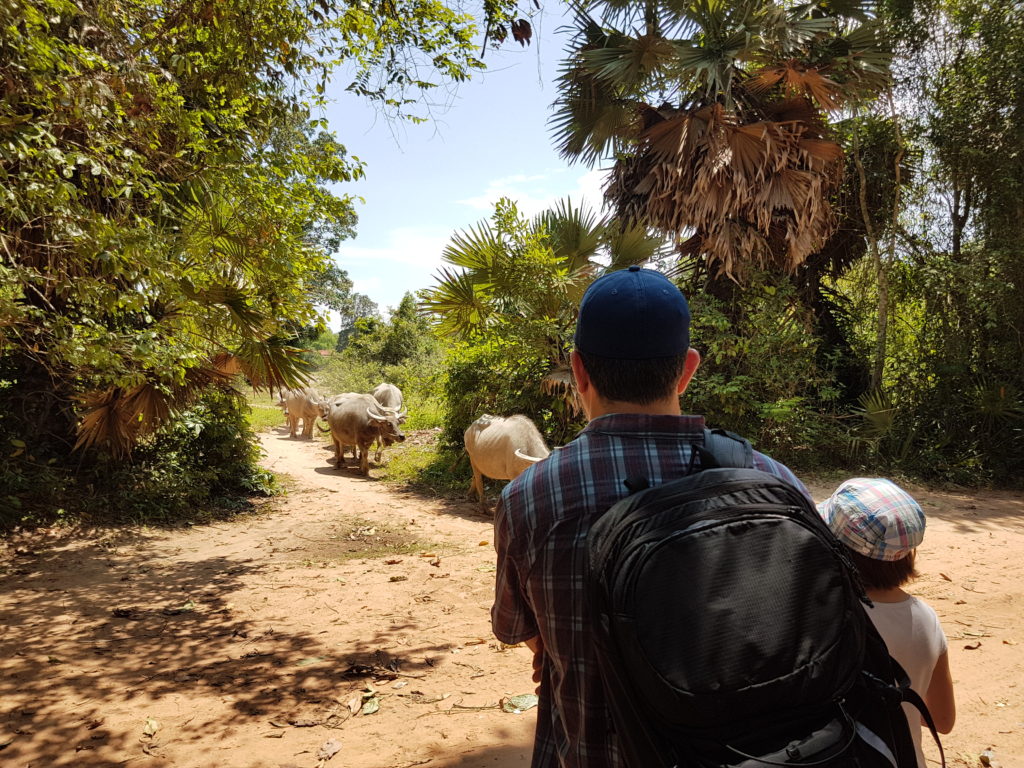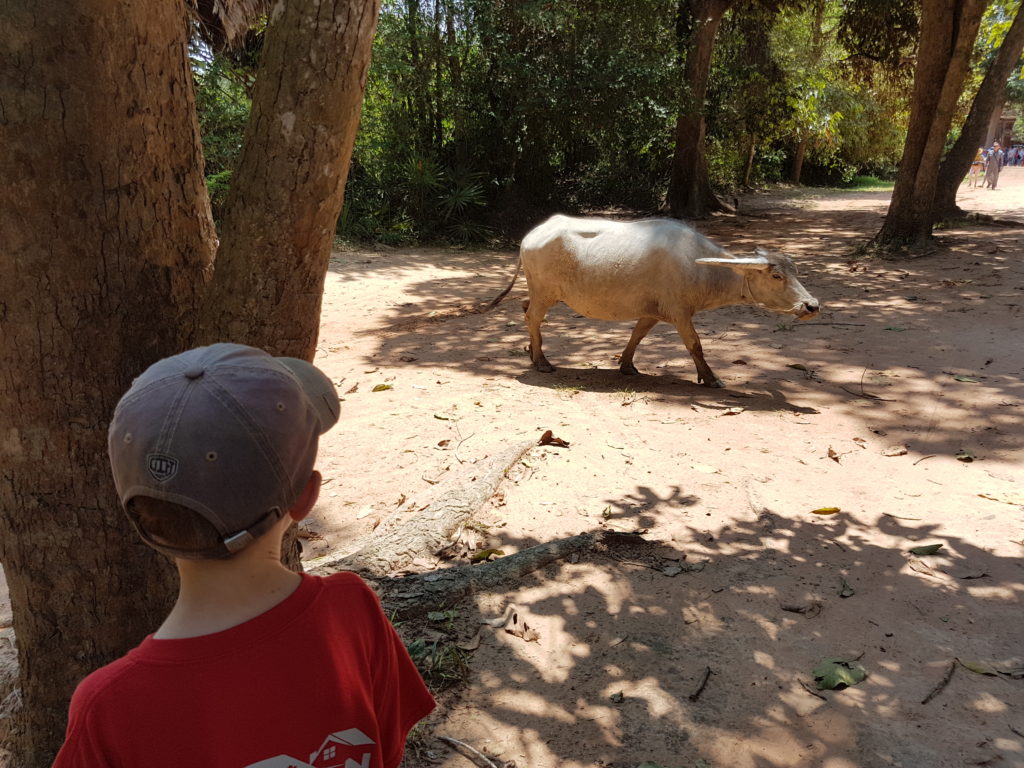 Let us know if you have any questions! I just tried to make commenting easier so you don't need to fill in your name and email every time.
PS – for grandmas – I gave the kids an assignment to write using a character's voice from a tv show thinking it was a creative way for them to understand different voices. This sort of backfired as the language they chose in their posts today is poor. Oh well, tomorrow is another day!