"Vacation calories don't count."
Last night we went to a beer garden called Lion. They brought Derek a baby sized beer. He was sad.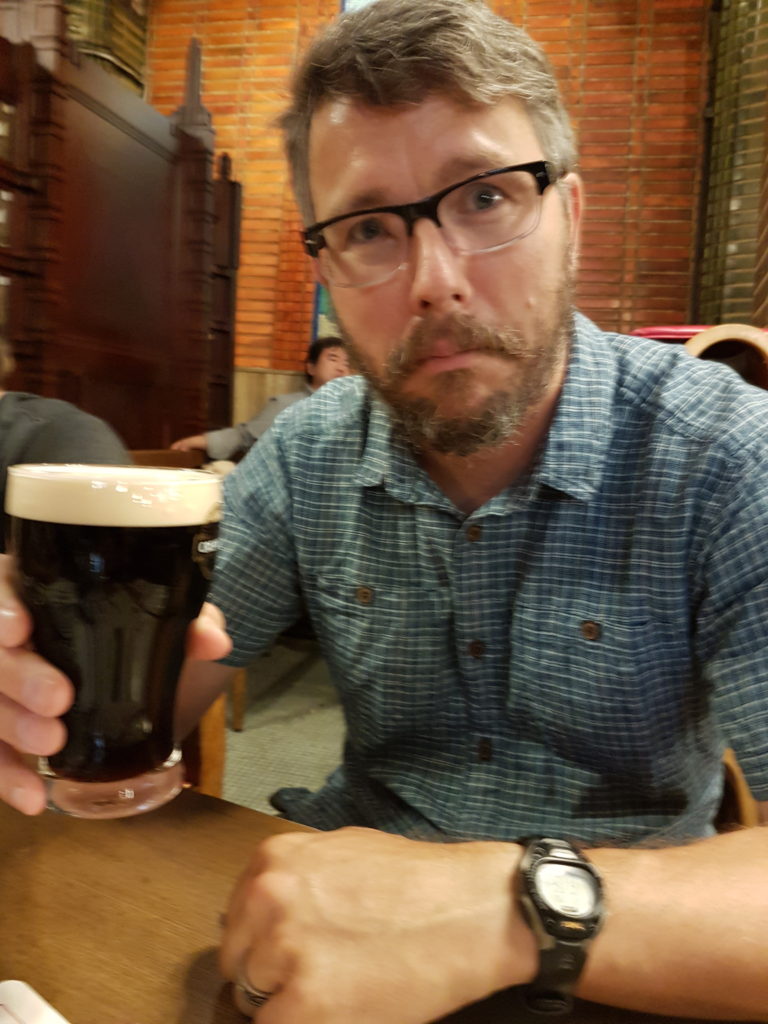 Then today we went to Disney Tokyo Sea. They have re-created several different places all within the property. It was pretty strange being on the Ponte Vecchio while in Tokyo!
Cole and I did a bunch of rides together and the other kids did things like the Tower of Terror, and the Indiana Jones ride and rollercoaster over and over again. That was because Cole and I did a ride with them right at the start, first thing, and, well, he was terrified.
Disney Sea Tokyo is not as big as some of the other Disney properties we've been to, but it was still a fun day. Best of all Derek was with us this time!
To Clara's point yesterday about toilets, here are some pics to show how technology has impacted the Tokyo restroom 🙂
Tonight is our last night in Tokyo as tomorrow we head on to other parts of Japan. Overall impressions of Tokyo have been:
It's VERY clean compared to where we've been – no garbage anywhere!
The service is of a very high standard, very polite everywhere we've been so far.
Tipping is apparently not standard and not allowed. Every tip we've offered has been refused, and still the service levels are high.
Taxis are very expensive and the subway/trains are very confusing! Thank goodness for Derek sorting us out!
No one here is super concerned about the Ontario election (except us!)